Together we change how the world cares
HealthTech Nordic is the largest community for healthtech companies in the Nordics. The member companies offer a variety of world-class healthtech solutions which empower the individual, patients as well as professionals. It's a paradigm shift, providing new and better ways of giving and receiving healthcare.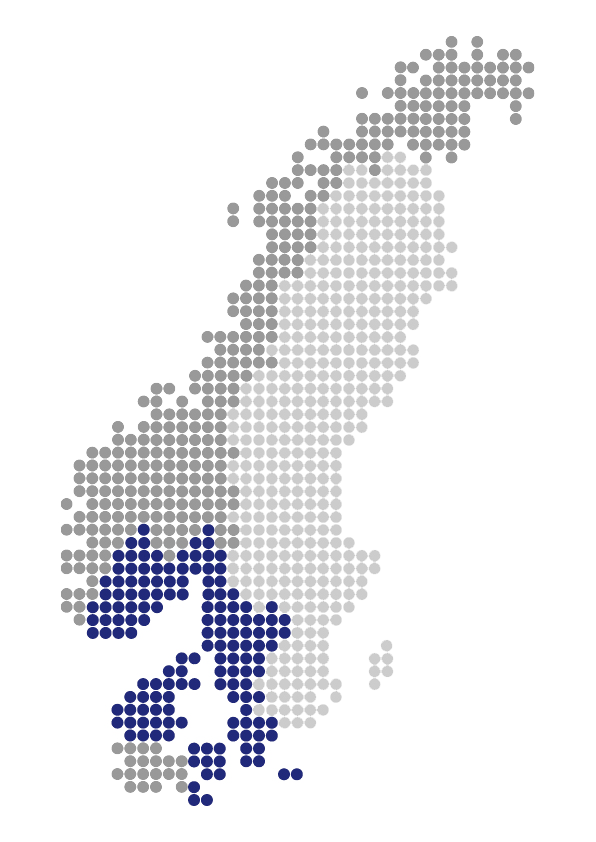 HealthTech Nordic aim to unite pioneers in the field of healthtech and to aid member companies' growth and scale their solutions globally. We're here to connect the dots between innovative solutions, healthcare and the global market. Together, we advance ideas and unite resources to create better health globally and new jobs in the Nordic's Öresund-Kattegatt-Skagerack region. We're at the forefront of the digital paradigm shift in healthcare, and together, we can change how the world cares.
HealthTech Nordic is a non-profit and a collaboration between Innovation Skåne, Invest in Skåne, Sahlgrenska Science Park and SmiLe Incubator in Sweden, Health Tech Hub Copenhagen in Denmark and Norway Health Tech.
HealthTech Nordic is partially financed by Interreg Öresund-Kattegat-Skagerrak, European Regional Development Fund.
HOME OF HEALTHTECH
The Nordic region features world-class healthcare and research institutions, highly skilled hardware and software expertise, a thriving industry and a strong startup scene. HealthTech Nordic works in the midst of this, to provide an agile community for tomorrow's health solutions by linking our wide industry network, successful business development, and ever-evolving test and development arena. It's happening right here, right now.
DEFINING HEALTHTECH
Any solution that may contribute to the paradigm shift in healthcare through digitalization in a wide sense is healthtech. It's about providing affordable tools to people all over the world for wider prevention, earlier diagnosis, and better treatment. From artificial intelligence to information technology, we include any digitalization and connected health solution in our definition of healthtech.
If you want to know more about us, our region or our startup members, or enquire about a potential collaboration – please contact us.