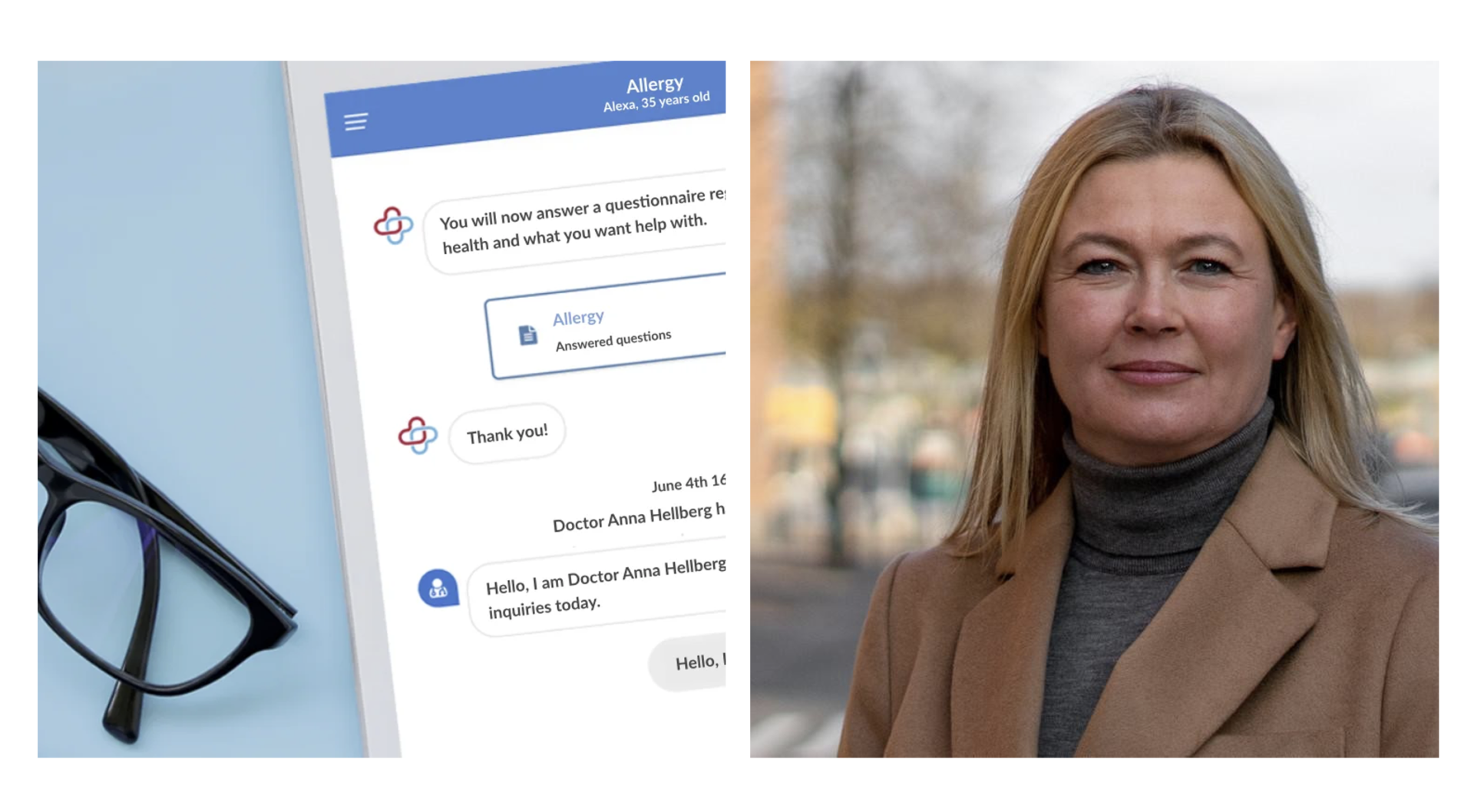 Doctrin redefines care pathways with digital consultation platform
Posted on juni 15, 2022
Doctrin offers a telemedicine platform for healthcare providers. The company was the first of its kind in Sweden. Today, their solution has helped more than 4 000 000 patients seek healthcare in more than 300 clinics in four markets.
The Doctrin platform offers dynamic medical questionnaires for the patients to fill out; questionnaires that are automatically translated into a comprehensive medical report for the healthcare provider, enabling fast and accurate medical decisions and documentation. The platform is easy to implement and use, regardless of previous digital experience – a success factor in the sometimes stressful work environment that healthcare can be.
Digital healthcare improves not only the access to healthcare but also the continuity of care. By implementing the Doctrin platform at one of Stockholm's largest healthcare units, 49 percent more patients got to see their own doctor in at least half of the consultations. The share of patients who got a same-day call back increased from 73 to 97 percent (Sweden has a goal of 100 percent same-day call back). The productivity increased: 33 percent more patients were helped per worked clinical hour.
– In 2021, we launched Doctrin Network, a solution that enables advanced collaboration between healthcare units, says Anna-Karin Edstedt Bonamy, M.D and CEO of Doctrin.
– This enables a seamless patient journey where patients are guided within, and have access to, the healthcare provider's entire eco-system, without geographical limitations, says Anna-Karin Edstedt Bonamy, M.D and CEO of Doctrin.
Together with large European healthcare providers, Doctrin works to intelligently digitalise for a seamless and integrated patient journey, to the benefit of patients, clinicians, and healthcare providers. The company is active in Sweden, Norway, the Czech Republic, and the United Kingdom.
Doctrin at HIMSS
Doctrin is a member of the HealthTech Nordic network and is selected to present at their pavilion 410 at the HIMSS conference in Helsinki 14-16 June. You can also meet them 16 June, 10.30-11.30 am in conference room 206.
Contact: Johanna Ahlberg, johanna.ahlberg@doctrin.se, Tel +46 725 399 751