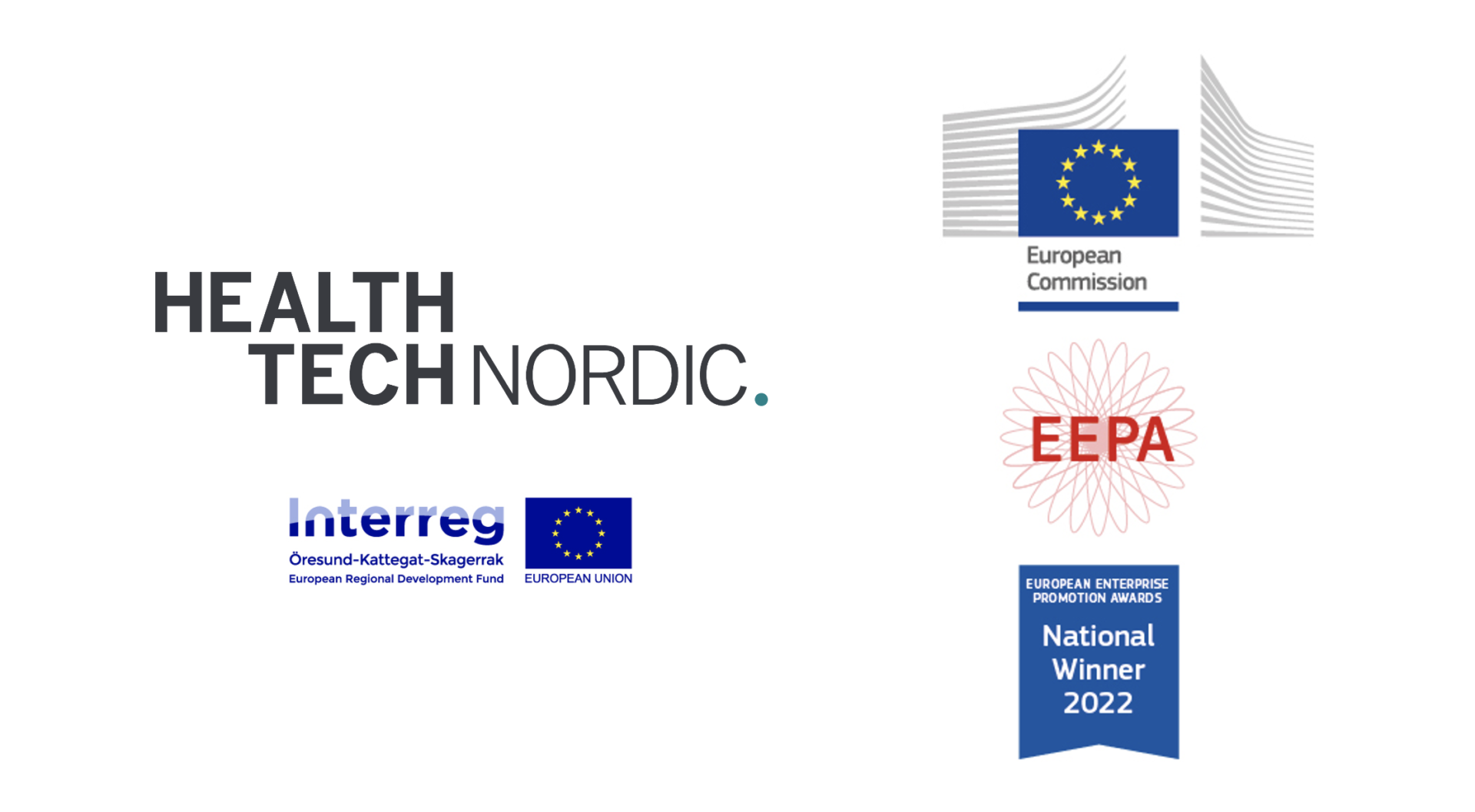 HealthTech Nordic nominated to award for the best European projects – which support startups and entrepreneurship!
Posted on augusti 25, 2022
– We are incredibly proud to have been nominated once again. The nomination is based on the results created in the project. We are convinced that the target of 1 000 new jobs within the project time will be reached. Hopefully, we will be as happy as we were 2019 in Helsinki winning the EEPA Award, at the finale in Prague in November, says Margareta Wallentén, project manager for HealthTech Nordic.
On a global market, the challenges are the same: access to good and equal care when lacking resources such as money, competence, and increasing care needs. The digitalization of healthcare and welfare provides more, better, health for the money by the individual, patients, relatives, and profession.
– The HealthTech Nordic community, of more than 330 member companies, is leading the way for this paradigm shift. The companies are changing the way we give and receive care with their unique solutions. The nomination from EEPA in the category Supporting internationalization of business proves to us that we are working in the right way, expanding businesses and creating new jobs Margareta Wallentén adds.
Awards projects which support startups and entrepreneurship
European Enterprise Promotion Award awards the best European projects which support startups and entrepreneurship. Projects from all over Europe compete in six categories. The European Commission's European Enterprise Promotion Award has run continuously since 2006.
In July this year, The Swedish Agency for Economic and Regional Growth (Tillväxtverket) announced that HealthTech Nordic had won the national Swedish award which preceded the nomination for the European competition. The winner will be announced at the price ceremony in Praha, November 2022.