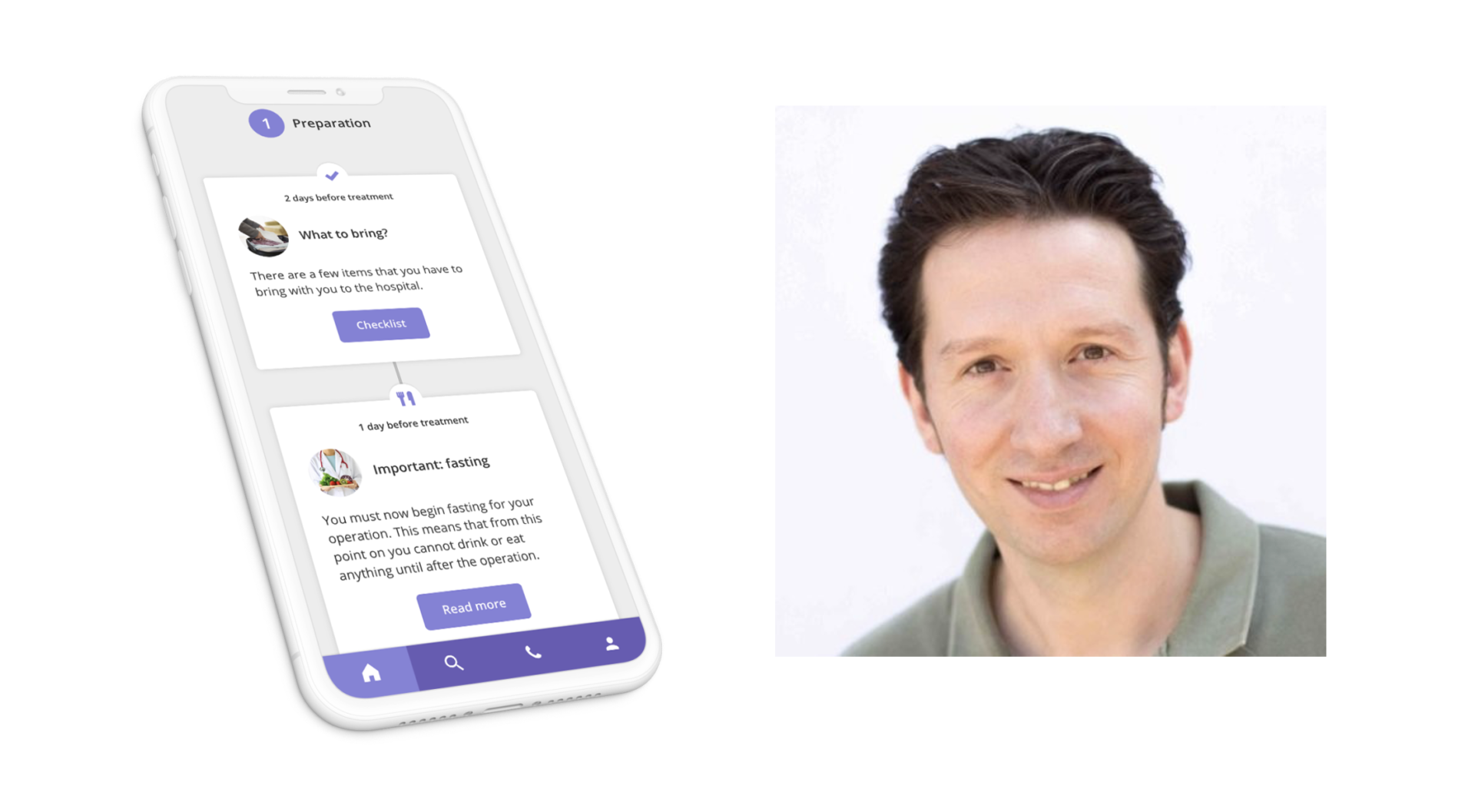 Patient Journey App enables clinics to streamline their process, reduce costs, and improve health outcomes
Posted on juni 17, 2022
Patient Journey App allows healthcare providers to share information with their patients and their families through every step of treatment. An interactive timeline engages patients in their healthcare by sending them the right information at the right time. Patient Journey App focuses on continuously improving their services to help 100+ hospitals and clinics meet today's healthcare challenges with over 600,000 users in 18 countries.
Conceived in collaboration with an orthopaedic surgeon, Patient Journey App is designed to empower patients through education, maximise time spent during in-person consultation, and ensure fewer missed appointments and cancelled surgeries. Using the app can also lead to fewer readmissions and shortened hospital stays by sending patients important medication and recovery reminders and allowing healthcare providers to capture and respond to real-time feedback.
The app enables healthcare professionals to remotely monitor patients and collect important data such as pain scores, therapy adherence, healing progress, and PROMs (Patient Reported Outcome Measures). Using this information, the app can direct patients towards more specific advice to help improve overall health outcomes. Push notifications can be used to remind patients about of things like fasting protocol, wound care guidelines, physiotherapy exercises, or medication instructions.
– In modern medicine, patients are provided with information about pain management, physiotherapy exercises, and wound care, as well as everyday things like how long after surgery they can shower. However, people are only capable of processing a limited amount of information at one time, and therefore often leave the hospital with limited knowledge and confidence to take care of themselves says Dr Thomas Timmers, CEO and co-founder of Patient Journey App.
– By receiving push notifications patients are reminded of important information that is relevant at specific moments of treatment, helping them better understand what matters most, even after they have been discharged says Dr Thomas Timmers, CEO and co-founder of Patient Journey App.
A recent study showed that compared to usual care, Patient Journey App was effective in improving health outcomes for 69% of patients. Effectiveness increased to 82% when the intervention had a duration shorter than one month and 78% when the intervention provided at least one push notification per week. The intervention of the app had the highest impact on patient satisfaction with information, adherence to treatment instructions and medication usage, clinical outcomes, and overall knowledge.
PatientJourney App at Himss
Patient Journey App is a member of the HealthTech Nordic network and is selected to present at their pavilion 410 at the HIMSS conference in Helsinki 15-16 June. You can also listen to Patient Journey App presenting in conference room 207, 15 June 1.30-2.30 pm.